Holiday Parties: Turning Expectations into a Better Reality
September 27, 2018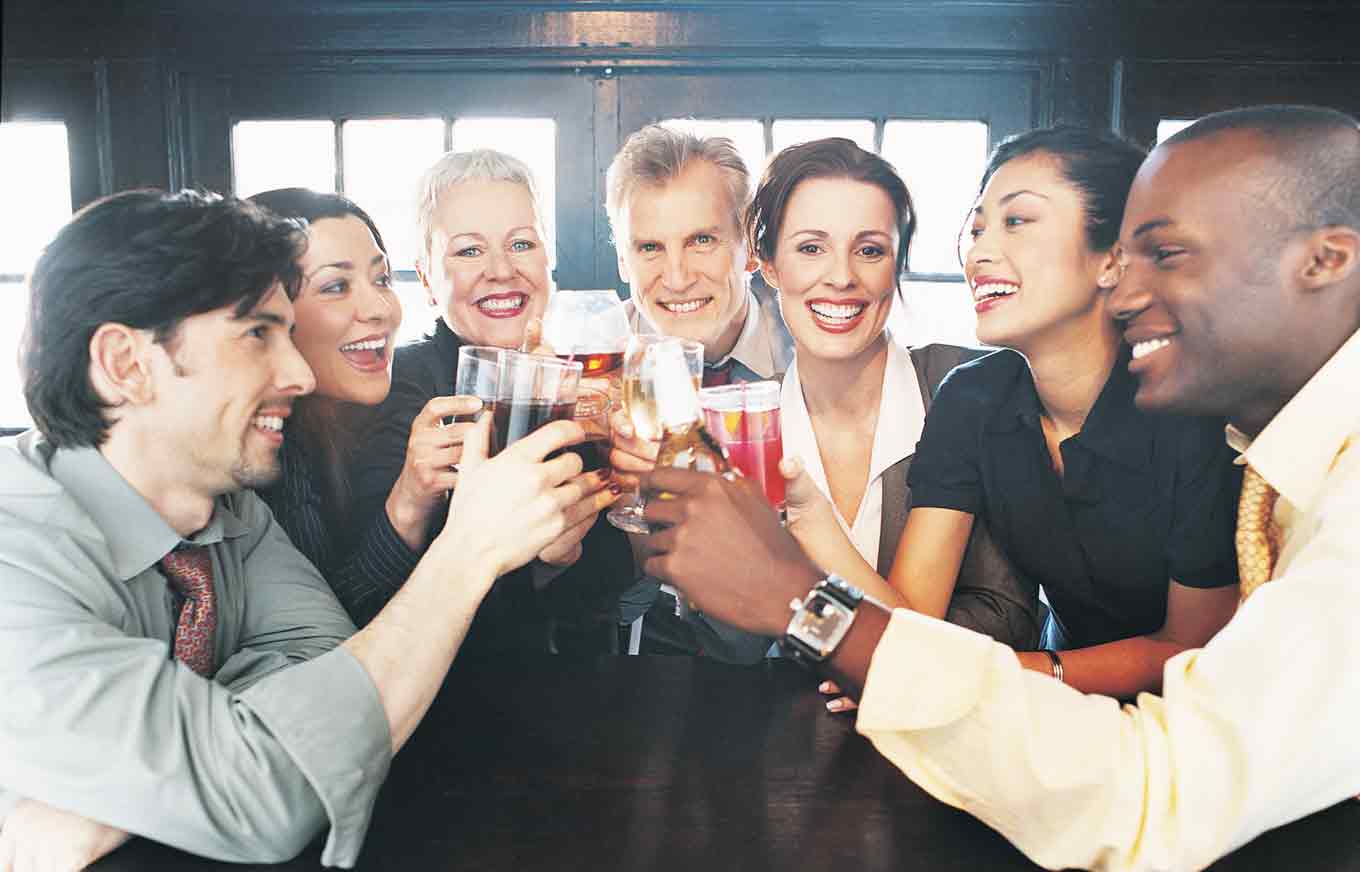 As the weather turns cooler and the days shorten, many individuals, families and companies start planning year-end holiday parties. Whether you are planning an intimate gathering or a huge corporate function, here are a few thoughts to consider.
Purposeful Parties
To gauge the success of your event, you must first set goals. Families may simply want a chance to reconnect or bond, while corporate holiday parties are generally intended to increase employee morale. As Tony Robbins sums it up, "In the end, a great company holiday party is not about the party itself;…it's a way to say thank you to the people who make your business a success."
Once you know your purpose, you can determine where to have the event and what décor and food service makes sense. A small group of good friends may simply want to celebrate another year of friendship. For them, a reserved room at a nice restaurant may be the perfect option. Larger, less connected groups, such as colleagues or customers, are better served in a full-service dining hall or meeting space. That way, planners can accommodate décor choices, special food requests, and parking needs.
Potluck vs Catering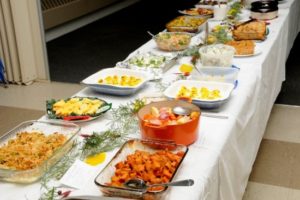 To save money, some organizations ask employees to bring in food for the event. While potlucks may work well in a small organization with a staff of eager (and talented) cooks, there are also drawbacks:
No two staff view potlucks the same way. Some will bake something homemade. Others will resort to a last-minute purchase. Mix the two approaches, and it's rare to have a meal that is uniformly appetizing to all staff or one that combines into a satisfying meal.
Staff who must complete an extra assignment, like bringing food to the company party, are likely to feel more stressed and less appreciated.
For staff who have special diet requirements—vegetarian/vegan, lactose intolerance, gluten intolerance, food allergies—potlucks often contain few viable options.
Though catering is more expensive, it can also be a much better option. At Minnesota Masonic Heritage Center, we have experienced chefs and catering partners who routinely provide tasty meals to a wide range of diners, at a wide range of prices. We offer many options—from casual buffets to extravagant fine dining—that will fit any budget.
Another consideration: some venues have strict minimum food and beverage requirements and will charge you for a certain number of guests regardless of how many attend. (MMHC has a flexible catering policy and does not require a minimum food and beverage purchase like many hotels and convention centers.)
Beverages and Behavior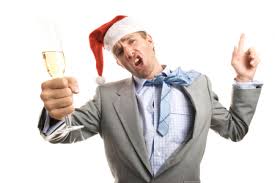 As he states in a 2017 article titled "The Trouble with Company Holiday Parties," management consultant Victor Lipman asserts, "alcohol and leadership can be a combustible mix." While some drinking is fine for responsible adults, too much can ruin respect and even cost jobs.
Author Rob Hard suggests that party planners control over-consumption by significantly narrowing the selection of alcohol available (to wine or beer), limiting the time during which alcohol is available, or offering drinks only with the meal. Companies can also save money by not hosting an open bar, or allowing employees to use only a set number of drink tickets.
Because the Minnesota Masonic Heritage Center operates with a wine and beer license, we already provide lower alcohol content drinks, and have a good selection of non-alcoholic options as well. Our staff is happy to accommodate whatever strategy companies choose to ensure that everyone can have a good time, but that no one is likely to over-indulge.
Holiday Party Activities
While a party may work perfectly well so long as there are chances for employees to drink, eat and chat, some companies may want to add some form of entertainment to the festivities. If a company's taste runs to musical performances or shows, the Minnesota Masonic Heritage Center is a great space to consider. We have an elegant, jewel-box theater in which shows may be performed.
If the company favors hosting multiple stations for hot chocolate or cookies or small gifts, we have long reception spaces and hallways. The reception area is also well-suited to general mingling and ice-breaker activities to help employees from different areas get better acquainted.
Choosing a Date
One of the key challenges of planning a holiday party is finding a date that will work for everyone. As Susan Heathfield writes in "10 Alternatives to the Office Holiday Party," "You may find that employees are overrun with celebrations during the holiday season." She suggests that employers will have better luck getting more employees to show up later in January or February.
Many venues have fewer openings during the last couple months of the year as well. Planners may actually have more luck finding a good location for the party after the holidays are over. Employers can still offer a holiday meal toward the end of the year, and save the party for a less stressful and busy time.
Your holiday parties can exceed your employees' expectations. Plan carefully, attend to details that make parties welcoming for all staff, and stay flexible about timing. Does your company have a holiday party coming up? Contact our catering coordinator or our event coordinator to check available dates and learn more about our amenities. Or call 952-948-6502 or 952-948-6501.
Holiday Parties: Turning Expectations into a Better Reality