Findings from a Craftsman in the quarries
October 6, 2020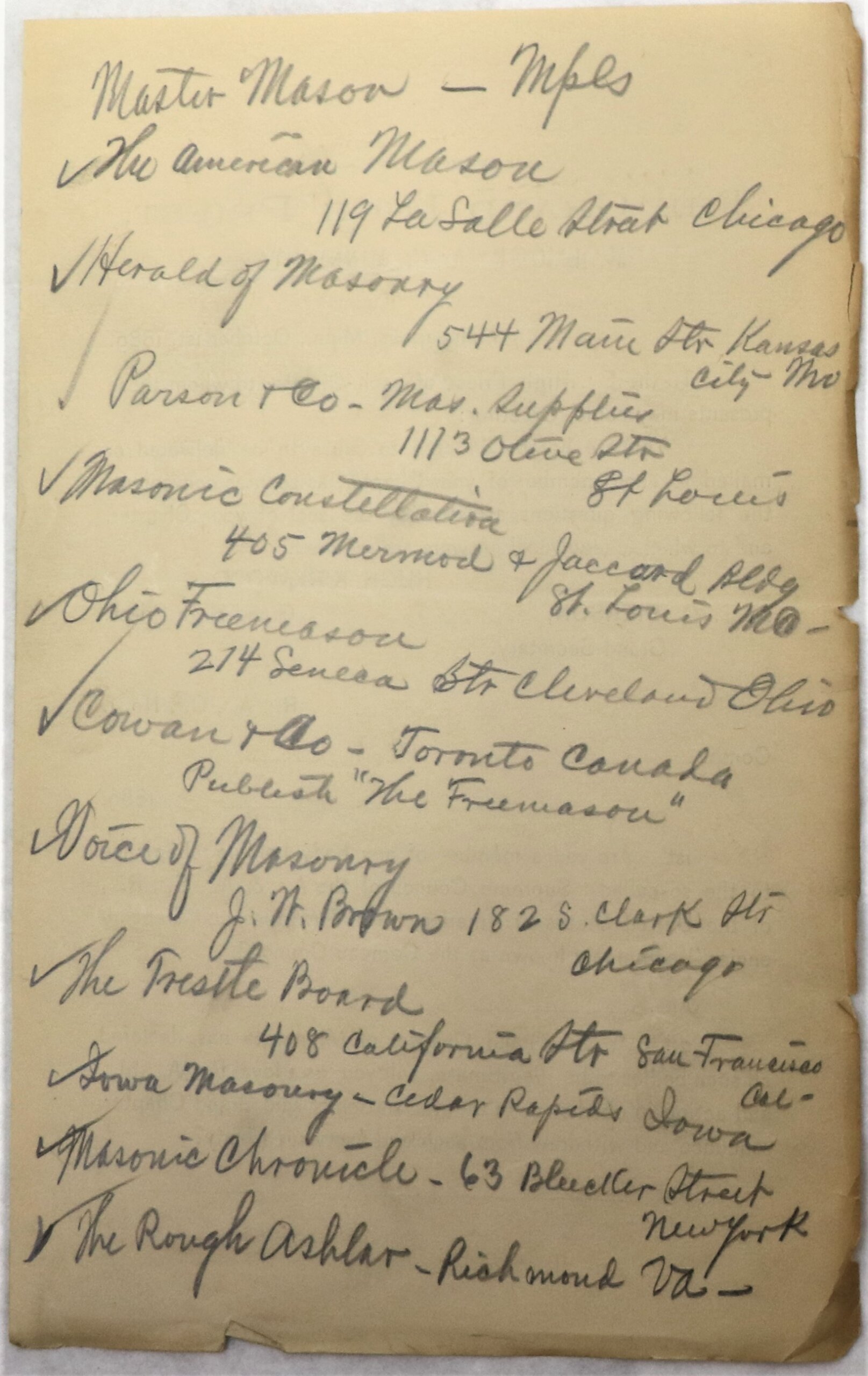 Every so often, something comes along which you or I need to tell others about. We recently received a donation of Masonic books from the former Charity Lodge No. 98, of New Ulm. All the titles are from the 19th century: The Voice of Masonry; The New England Freemason; The Michigan Freemason; The Early History and Antiquities of Freemasonry; and Proceedings of the Grand Lodge of Minnesota 1853-1869. The first three are bound sets of periodicals; the last documents the formative years of our Grand Lodge. Thanks to PGM Tom McCarthy for bringing these to light.
At first glance, the Proceedings looked like another copy in the archives. But inside the cover was a pleasant surprise: three sheets of notes written by A.T.C. Pierson, the man who brought organized Freemasonry to Minnesota. Pierson was Grand Master from 1856–1863, Grand Secretary in 1864 and 1876–1889. He was a "steady hand on the tiller" during our early years, setting procedures and providing continuity for the budding state Masonic membership.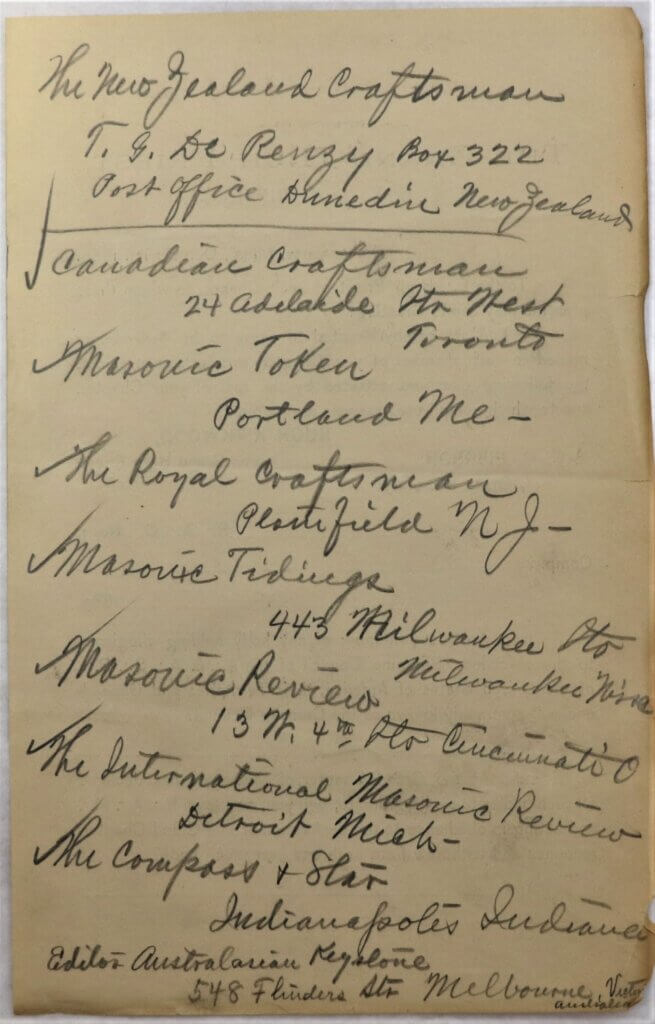 We don't know for whom Pierson made up this list of twenty-three Masonic publications and one Masonic supply house. Most publications and places were in the United States, but four were from other countries. None of the journals (at least under these names) exist today. On a humorous note for the Masons reading this, one of the periodicals was "The Freemason," published in Toronto by Cowan & Company!
The front side of these scrap papers is a form meant to be sent to each of the Royal Arch Masons of Minnesota, when Pierson was serving as Grand Secretary for that body. It required members to identify if they belonged to or supported any organization related to the Cerneau Council of the Scottish Rite. But that's a whole 'nother story…

Fiat Lux,
Mark Anderson
Findings from a Craftsman in the quarries